Can Movie Theaters Come Back From Covid-19?
The longer stay at home orders stay in place and the economies remain shut down… the more businesses won't be coming back when we return to "normal".
The retail sector has already been hard hit. J Crew and Neiman Marcus have filed for bankruptcy protection in just the last few weeks..
Another industry that will be forever changed is the entertainment industry. As people move to streaming platforms for their means of quarantine entertainment… will there be a need to leave the house for the movies anymore?
Today our friend Ray Blanco joins us to talk about just that.
See below.
With Purpose,
Patrick Gentempo

COVID-19 Will Kill the Movie Theater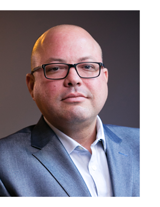 Sears, America Online, Blockbuster…
All of these companies have one thing in common: They fell behind the times.
Sears innovated in the wrong way — trying to compete with Amazon and losing focus on their actual stores. Eddie Lampert, the CEO at the time, missed a huge opportunity to build the community they already had with nearly 100 years of history and familiarity.
America Online tells the story of many other failed tech industry giants (Yahoo, Netscape, etc.). They focused on one product so hard and didn't think they needed to fix what wasn't broken.
The biggest example was when they bought MapQuest. They missed the opportunity to crush the competition — Google Maps — by not developing it into a GPS application.
And finally, we have Blockbuster, the infamous case where the brick-and-mortar video rental giant had to shutter its doors in 2010 because of a rise in streaming popularity.
Ironically, they at one point had the opportunity to buy out Netflix. Who knows what sort of world we'd be in today if that deal went through.
Nowadays, every company worth its salt is hopping on the streaming train. Streaming has changed the way we consume TV. It's killing cable television…
And its next victim is movie theaters.
While they may be beloved and good for huge movie releases, the data point to red flags everywhere.
And the implications could be tremendous…
Let's be clear. I don't want theaters to shut down.
I don't want any industry that employs over 100,000 people to suffer.
With that out of the way, let's get into the facts…
The Facts
First off, way before this whole quarantine started, theater attendance was declining.
Movie ticket sales peaked around the early 2000s and have been dropping since.
And while one may think this means fewer people are watching movies, the data show that movie revenue has steadily increased.
Just check out the chart below…
The sudden drop-off at the end shows the estimated sales for 2020.
COVID-19 has had a huge impact on new releases, with many summer blockbusters being delayed or canceled altogether.
If estimates are correct, people won't be flocking to go see movie releases until July at the earliest.
And that's well into movie season.
What's more, studios have already seen success without theaters.
The most notable example was the release of Universal Pictures' Trolls World Tour.
It made around $100 million without the help of movie theaters — already covering the budget for the movie.
And in a victory lap, NBCUniversal's CEO Jeff Shell stated that "As soon as theaters reopen, we expect to release movies on both formats."
Meaning they'll release it on both video and movie releases, bypassing the theater-exclusive window.
This angered AMC's CEO, who then retaliated and banned all Universal films from being shown in AMC theaters.
And AMC has a right to be angry.
It's their livelihood to be able to have movies before anyone else.
The convenience of renting or buying a movie and watching it in the comfort of your own home is far and away better than going to see it in the theaters.
Especially for films like Trolls World Tour. It's not exactly Titanic.
And if companies see the success of Universal's release, they may take note and release their new movies without the help of theaters.
Disney, for instance, released Onward and the new Star Wars movie, Star Wars: The Rise of Skywalker on their Disney+ platform to help increase sign-ups. And, its working. Disney reports they have 54 million Disney+ users in just six months– crushing their original goal of 60 million in four years.
A subscription streaming service is the long game. You entice someone with a carrot like a movie and then they stick around for all the other benefits and perks.
If these studios continue to see success outside of the theaters, it could mean more and more limited releases to save costs.
Which very well could mean the movie theater goes the way of the drive-in.
To a bright future,

Ray Blanco