3 Things You Should Ask Your Accountant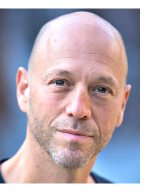 Dear Money Revealed Reader,
Even though tax season just began, April 15 will be here before you know it. As you collect your records and prepare to meet with your accountant, you probably have a list of questions for them.
Get out a pen right now and write those down, because there's a good chance that something important might slip your mind… and while you're at it, go ahead and write down these three things to ask your accountant (and as a bonus, one thing to make sure not to ask):
What changes have been made in the tax law since last year, and how might they affect my taxes?
Changes may have taken place this year that should be taken into account. And asking this upfront will give you the chance to properly prepare yourself.
Furthermore, if you've heard of a particular tax rule that you're interested in, this would be a good time to mention it and ask if it's something that applies to your particular situation.
Do you know of any software or apps that would help me keep records or prepare for next year's taxes? Tech is always on the move, and your accountant might know of a great new tool that would make life easier for both of you.
From apps that track your mileage to receipt scanners and digital "shoeboxes," there are many programs out there that can help you out. Why not take advantage of them and streamline the process for the next time you file?
What can I do to reduce my tax burden next year? Let's face it, taxes are no fun. It's a painstaking, stressful process, which can lead to procrastination. Like so many other things in life, the best offense is often a good defense.

If you start preparing now for next year's taxes, you'll not only avoid panicking, but you might also save a lot of money.

For example, you might benefit from upping your charitable giving or have a child who will be too old to qualify for the earned-income credit. Keeping this in mind can make a huge difference next year.
Now that we've covered three things you should ask your accountant, let's touch on one thing that you shouldn't ask:
Don't ask them to bend the rules for you.
There are a lot of tax rules that can be used to your advantage, and they're there as an incentive. There's nothing wrong with using tax law to your advantage… but there's a limit to what you should ask of your accountant.
No matter how tempting, never suggest that your accountant turn a blind eye to a problem, "fudge the numbers," lie or otherwise act outside of what's legal and reasonable.
For one thing, not being totally honest is putting both of you at risk of audits, fines and (in the case of your accountant) possible career repercussions. A good accountant will quickly say no to such a proposition anyway, and it puts both of you in a very uncomfortable position.
Ready to write down your personal list? Get it all down on paper.
And then add these three important questions to your list!
Wishing you a stress-free tax season,
Patrick Gentempo