Are Amazon Stores Over?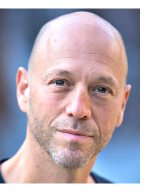 Dear Money Revealed Reader,
These days, many people are nostalgic for the era of the mom and pop businesses that once populated America's Main Streets… and when a small "by the bootstraps" enterprise could provide a comfortable living.
Isn't that really what every entrepreneur is trying to do?
Money Revealed expert Jason Fladlien maintains that those days are back stronger than ever. For anyone with a little knowledge and the ability to work strategically within existing systems… success and prosperity are within reach on America's new Main Street: the internet.
Jason knows what he's talking about and is living proof of what he has to offer. His own path to success was long, with plenty of bumps along the way
But through grit and pure determination, he found and perfected a winning formula that has led others to enjoy similar success.
Main Street, USA
A new Main Street exists and it's called Amazon. And everything is already in place to make opening your own virtual store an easy proposition.
Combine this with the fact that half of all smartphones have the Amazon app installed… and you can start to wrap your mind around the potential!
When you break it down, he explains, Amazon is essentially the world's shopping search engine — it just gets bigger every year, and its heyday is not over by a long shot. In fact, it's just getting started.
Consider this: Nine percent of consumer spending is done online, and this is expected to increase to 50% within five years.
A sizeable chunk of this spending goes through Amazon. No other player on the internet is even close to this market share.
Connecting Products With Buyers
Many don't even consider pursuing an opportunity on Amazon because they don't feel that they have anything to sell.
The solution is to sell something that people are already seeking out while offering your own exclusivity.
Most manufacturers are willing to make private-label versions of items that they are already producing and are willing to run relatively small batches for a reasonable price.
Getting the merchandise to Amazon is also easy. Most manufacturers who private-label already have established supply routes to Amazon. Your order of private-label goods is sent directly to Amazon in a process as simple as ordering a pizza.
Product fulfillment and shipping are handled by the manufacturer and Amazon itself, and they already have the established networks. You never actually touch the products you're selling!
But Can You Really Make a Living?
You make more on your Amazon sales than you might think — as much as $8–10 for every $20 customers spend.
This is an ideal business for an individual, family or small group of partners. Over half of Amazon sales are from third-party sellers, who are businesses with fewer than two people. It's the perfect setup for the smart entrepreneur!
Another benefit is that Amazon offers best-seller rankings on products by category. Essentially, Amazon tells you what to sell and takes the guesswork out of the equation. This information is constantly updated and readily available for anyone to view.
You don't need to be an expert on any of the products you sell in order for Jason's system to work for you… You just have to be consistent and know how Amazon works.
A growing number of people are making six figures (and more!) using Jason's method, working from the comfort of their own home.
America's new "Main Street" holds amazing promise for entrepreneurs everywhere… and there's never been a better time to take advantage of that!
With purpose,
Patrick Gentempo