Do as the Wealthy Do
David Shamy has been teaching real estate investment, tax strategies, small business start-up and motivational seminars for nearly 30 years. He has given more than 9,800 lectures to over 2 million people in more than 600 cities and 9 countries.
He has been a licensed real estate broker since 1981 and founded a publishing company where he published and marketed his own books and systems for investing and self-improvement.
And I was lucky enough to get a chance to interview him…
…One of the first things that David spoke with me about during our Money Revealed interview is "financial literacy". Many Money Revealed experts agree that this is a type of literacy that a lot of folks lack.
When asked to define what "financial literacy" meant to him David stated the following…
Financial literacy is knowing what money is for, knowing how to handle it, how to use it, how to budget, how to know what you can afford, what you can't afford, and a specific discipline to use money for what it was intended and not get distracted.
Budgeting can seem really difficult —  especially when you're constantly being  advertised to through social media, television, radio, billboards, etc.
Because of what David said I've done some digging. And if you take what I'm about to share with you to heart you could find yourself with a healthy chunk of change in your savings… And maybe even become wealthy.
Do as the Wealthy Do (and You Could Be Wealthy Too)
Sarah Stanley Fallaw, director of research for the Affluent Market Institute, recently released eye-opening findings about wealth.
In her research she studied 600 millionaires to see what they owed their success to. After completing her research she discovered this…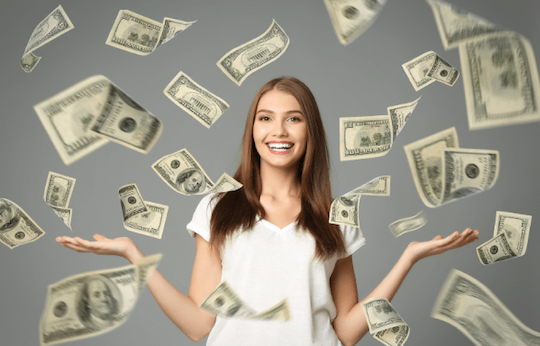 No matter your age or current earning potential, you can accumulate wealth. But it takes mastering six specific behaviors to do so. As reported by Yahoo Finance, these include:
Frugality, or a commitment to saving, spending less and sticking to a budget
Confidence in financial management, investing and household leadership
Responsibility, which involves accepting your role in financial outcomes and believing that luck plays little role
Planning, or setting goals for your financial future
Focus on seeing tasks through to their completion without being distracted
Social indifference, or not succumbing to social pressure to buy the latest thing.
One Last Look…
David believes we need to prioritize how we use our money.
People need to understand what they can afford, especially with the big purchases we make. We need to enter life with a clear vision of what we want — most of the time, that's security.
Bottom Line: Watch what you are spending and make sure you ensure your security by  putting money away for the future.
With purpose,
Dr. Patrick Gentempo